Can someone please help identify this frankenstein radiator? It measures 27.5" by 17" thats including the endtanks. I like the filler neck, but its not needed to be like that in my case. I can sit it about 1-2" forward from where it is now with slight modification of my support (cut the angled "ducts" off).
I am just wondering if a stock 4.3 rad would be fine with the intrepid fans. She's a mild 305 somewhere north of the 200hp range. Seems to cool fine now with the rad and 16" flex fan but wanting to reduce engine load at speed and going with electric fans and fins on my current rad are flaking off due to age.
Thanks for the help!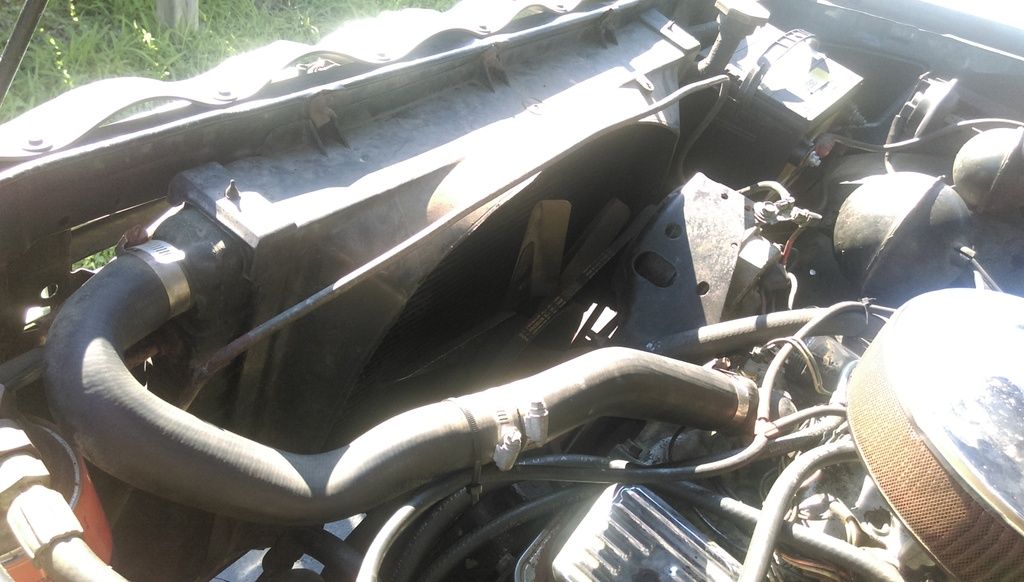 [/URL]