So its done. I shaved down the bottom to fit the floorboard and the center to fit the shifter. I have yet to drive it to make sure its 100% done, but shifting through the gears in the garage, it feels fine. I would have done like Rick, but my shifter cover was too plain...just black plastic. Also add the fact that I left it on the dash about 2 years ago and the sun warped it.
I can't wait to start using the cup holder for my bee....cokes.
Doesn't match the interior perfectly, but close enough. I'm overall happy with it. You can see my new switch panel I made too where the radio goes. I converted my glovebox to my new radio location. Anyways. Enjoy the one pic. More to come. Thanks Rick!!!!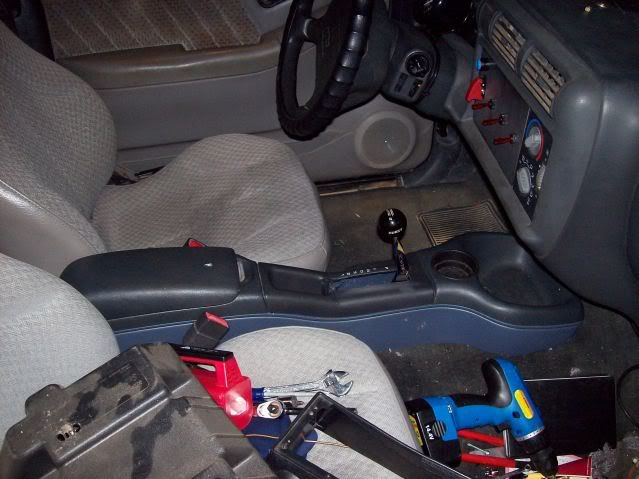 Lol. If you look at the shifter cover in the passenger side seat next to the battery box...you can see it warped.