Small update
Finally got back on it after addressing some priority stuff around here.
I was planning on moving onto the wiring after I buttoned up the Y-pipe. I had the Y-pipe and muffler fitted but did not fully tighten everything up. With the plan to fire it up after the wiring is far enough to get it running I had to tighten the exhaust. You can see how close the header collector flange is to the bell housing and firewall/floor, especially on the passenger side. I was only able to get one bolt in and fumbled with another and one not at all. It was so awkward that I pulled the header off and extended the down pipe to make the connection under the floor. It wasn't something I really wanted to redo, but I'm glad I did. The header still drops in just as easy, but now I just slip a band clamp over the joint and it's done.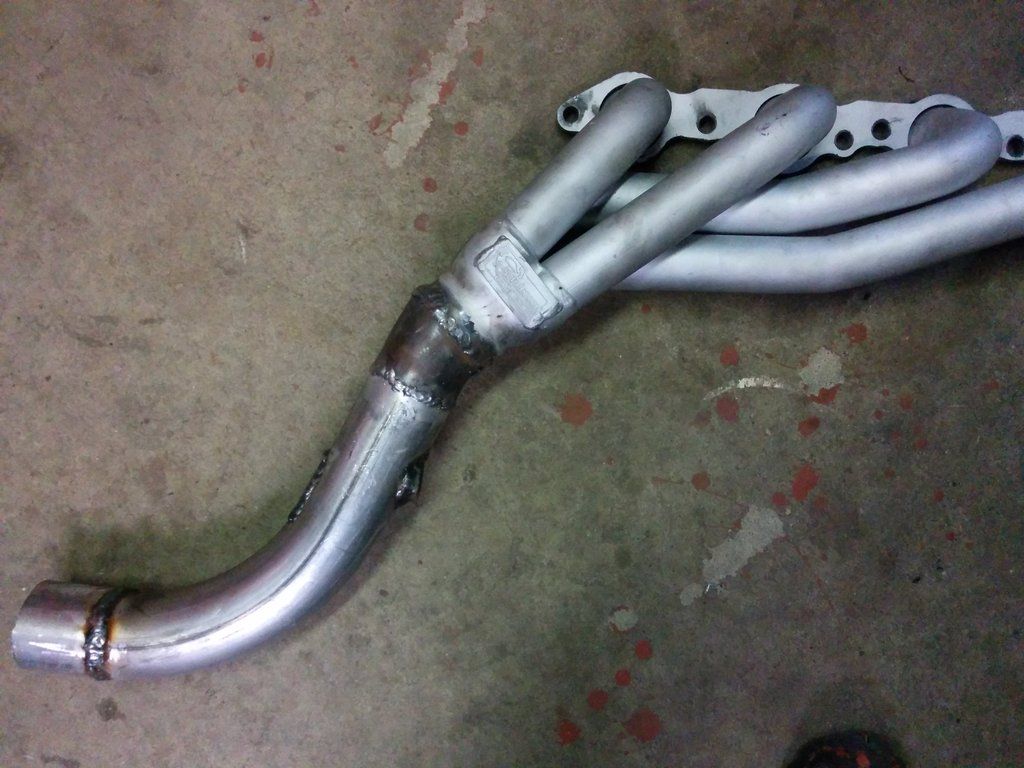 The last 3 days I've been shortening the engine harness and rerouting wires. So far over 100 splices! The harness is considerably bulkier than I had thought, but I don't care, it's not a show car.
I fired it up tonight. Started right up like a DD should. The cheapo muffler sounds good! Deep purr.
I'll post up some pics later this week, maybe a video.